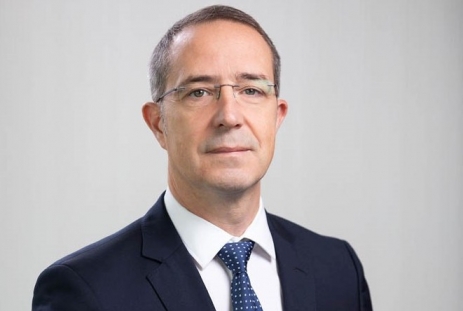 Liviu Togan, dentons
Dentons has recruited Liviu Togan as a partner to establish and lead the White Collar and Government Investigations group in Bucharest. He joins along with senior associate Cosmin Cretu.
Liviu Togan has 23 years of experience in White Collar and Government Investigations, Compliance, and Litigation and Arbitration. He has successfully represented businesses, senior executives, public officials and others in a wide range of investigations as well as in prosecutions before the Romanian courts. Throughout his career, he has advised clients on regulatory compliance and complex legal proceedings relating to a variety of criminal offenses. He also assists clients in the design and implementation of compliance programs and complex internal investigations. He carries out corporate compliance audits to identify and remediate risks that can affect the business. In addition, he represents clients in disputes relating to administrative and tax law, corporate law and insolvency proceedings.
Cosmin Cretu specializes in criminal law, regulatory advisory and compliance. He has broad experience advising local and multinational corporations on criminal defense issues, including white collar matters with claimed damages in excess of €500 million. He also represents senior executives facing various white-collar crime allegations. He conducts internal investigations and regularly assists clients before prosecuting authorities and courts of law in various criminal law disputes.
"The addition of Liviu and Cosmin is a clear demonstration of Dentons' commitment to further developing our White Collar and Compliance offering globally, as well as our ambitious growth strategy for the Bucharest office. In this era of increased scrutiny from regulators, the public and the media, regulatory defense, compliance and white collar are areas of growing demand from our clients," said Perry V. Zizzi, Romania Managing Partner at Dentons.
Liviu Togan commented: "I could not miss the opportunity to join Dentons, a truly global firm and one of the most innovative in the world. I was impressed by Dentons' clear commitment to the Compliance practice and to the development of the Bucharest office. The management of criminal risk is a strategic priority for many clients, I am enthusiastic and honored to join this great group of lawyers in addressing this important need. I look forward to working with our colleagues across Europe and beyond to further strengthen our practice and meet clients' needs whenever they are."
In addition to the recruitment of the new White Collar and Government investigations team, Dentons has made four other hires in Bucharest as of November 1, 2022. Adrian Cristea has joined the Litigation team in Bucharest as a senior associate. With 10 years of professional experience, he provides legal advice and representation to domestic and international companies in litigation concerning commercial, civil and administrative issues. He also provides advice on corporate, real estate, energy and tax law. Associate Alexandra Sofineti has joined the Banking and Finance practice, Diana Ceparu has joined the Real Estate practice, and Nadia Al Battah has joined the Corporate//Venture Technology practice.