Energy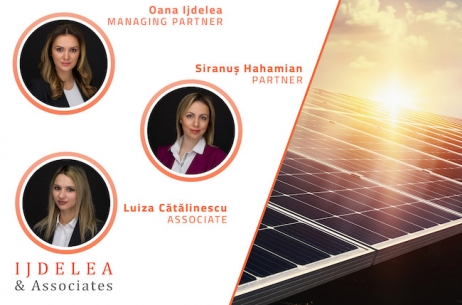 January 16, 2023 11:21
Ijdelea & Associates has assisted a major Swedish-based renewable energy company in relation to the acquisition of several solar park project companies, with the purpose of entering the local market and develop a portfolio of renewable energy p
more »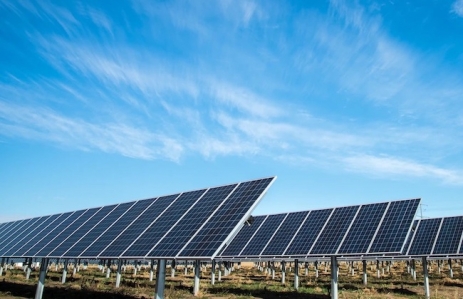 December 13, 2022 16:10
Schoenherr advised Enery on the acquisition of a Romanian renewable energy multi-technology (wind, solar and hydropower) portfolio with 81 MWP of installed capacity from Jade Power Trust, and on the related financing. With this deal Enery, whi
more »

November 04, 2022 14:37
Monsson, Romania's largest developer of green energy projects, has signed an agreement with Rezolv Energy to complete Europe's largest photovoltaic park by the end of the first quarter of 2023, to be located in Arad County. Biriș Goran assisted M...
more »

November 02, 2022 17:26
Clifford Chance Badea, the local office of global law firm Clifford Chance, advised Rezolv Energy, the portfolio business of global investment fund in sustainable infrastructure Actis, in relation to the acquisition of the 1,044 MW solar plant in A...
more »

September 16, 2022 13:35
Law firm Clifford Chance has advised Actis, a leading global investor in sustainable infrastructure, on the launch of its portfolio business Rezolv Energy, an independent clean energy, power producer into Central and South Eastern Europe. This laun...
more »

September 06, 2022 10:23
Wolf Theiss acted as local legal advisor in Romania to Jade Power Trust, a Canadian-based energy company, in the sale of its portfolio of six renewable energy projects to Enery Power Holding, an Austrian strategic investor focused on...
more »

August 08, 2022 09:18
Dentons has advised Romgaz on its completion of the acquisition of ExxonMobil Exploration and Production Romania Limited (EMEPRL), which holds exploration, development and production rights in the East Area, Deep Water Zone of the Black Sea XIX Nep...
more »

July 09, 2022 16:13
Electrica S.A. has recently informed shareholders and investors about the signing, as buyer, with Mr. Vlad-Mihai Ungureanu and Mr. Tudor-Nicolae Ungureanu, as sellers, of a shares sales and purchase agreement ("SPA") in one project company havi...
more »

June 17, 2022 12:53
EY Romania's Strategy and Transactions Team provided GreenVolt with financial and fiscal due diligence services and assistance with fiscal and accounting structuring issues. GreenVolt, through its subsidiaries V-Ridium Solar 45 and V-Ridium Renewa...
more »

May 31, 2022 17:07
Schoenherr si Asociatii SCA advised Samsung C&T Corporation on the sale of its participation in LJG Green Source Energy Alpha, a solar photovoltaic ("PV") project with an installed capacity of 45 MW, located in Giurgiu county. The solar PV park...
more »