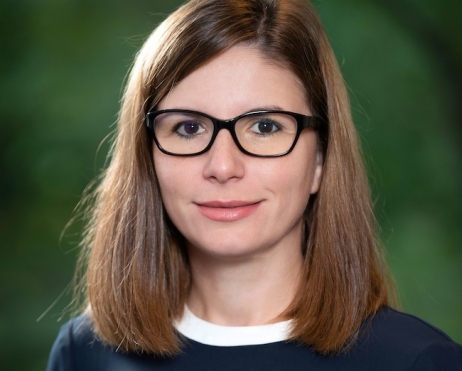 Oana Olteanu, Partner of Biriș Goran
"We are pleased to confirm our high appreciation for the outstanding professional expertise and collegiality of Oana Olteanu, who, as of the 1st of November 2022, becomes a Partner in our firm. With a particular contribution on the litigation side, especially in insolvency matters, Oana will have her well-deserved place as a Partner within Biriș Goran," stated Mihai Nușcă, Partner of Biriș Goran.
Economist, lawyer, and insolvency practitioner, Oana joined Biriș Goran in 2008, and has been involved from the very beginning in numerous cases in the field of taxation, customs law, and insolvency.
Oana is an experienced litigator with an extensive portfolio of Romanian and foreign clients, medium and large companies in various industries, whose interest has been well served by her triple licensing as an economist, lawyer, and insolvency practitioner.
"Oana is a dedicated professional, a loyal colleague and a constant contributor to the success of the cases in which she is involved. Her presence within Biriș Goran provides an example of professional achievement and collegiality to all of us who have worked side by side with her over the years", declared Gabriel Biriș, Co-Managing Partner of Biriș Goran SPARL.