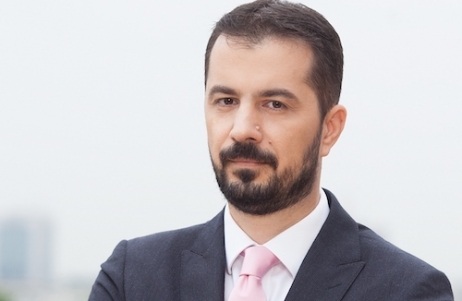 Octavian Popescu, Partner Popescu & Asociatii
Octavian Popescu, former Partner with Musat & Asociatii for the past 14 years, announces that he founded its own law firm - Popescu & Asociatii. The team comprises 4 partners and 12 attorneys, with relevant experience in legal consultancy, as well as in the litigation and criminal law fields.
Popescu & Asociatii will act as a full-service law firm, covering all the areas of business law, with a special focus on Dispute Resolution, Mergers & Acquisitions, Prevention, Compliance and White-Collar Crime, Restructuring & Insolvency, Competition & Antitrust, as well as GDPR. Current activity includes both representation in various criminal files, commercial or administrative litigation, claw-back related disputes, unfair competition or state aids, computer fraud, restructuring and insolvency, implementation of GDPR,as wellas the implementation of the legal provisions imposed by the controversial EGO 114/2018, specialized legal advice related to the development of important real estate projects, settlement of numerous disputes between shareholders, etc.
"The new created law firm is a project that I really care about and in which I put all my trust. The partners that followed me are lawyers with remarkable professional integrity and abilities,with whom I am convinced that I will build a first-class brand on the Romanian legal market. I am also convinced that the experience and the trust that each of Popescu & Asociatii lawyers gained in time will be also acknowledged to the firm itself, considering that over the years, we acted as a strategic and trustworthy partner that clients relied on because they received customized, clear and effective legal solutions and were able to manage the inherent problems in their economic activity in a changing political and legal environment, and to solve the most complex court cases", says Octavian Popescu.
Partners in the newly established firm are Octavian Popescu, Dana Bivol (Caciula-Stan), Adrian Chirvase and Loredana Popescu.