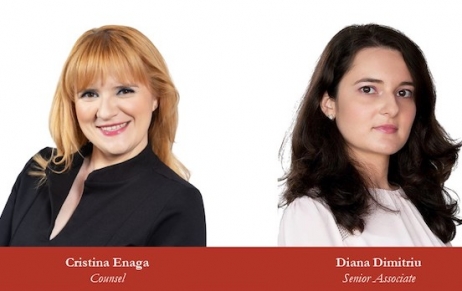 RTPR has assisted Orange Money Romania, part of Orange group, in relation to the transfer of its retail business to Alpha Bank Romania. Launched in 2016 on the Romanian market, Orange Money is a digital alternative to traditional banking services in Romania, offering a complete digital experience for financial operations. The transaction will be finalised after the fulfilment of the conditions precedent agreed by the parties.
Following this transaction, Orange Money customers will continue to benefit from end-to-end digital financial services, as part of Alpha Bank Romania.
The RTPR team that provided advice on this project was made of Costin Taracila (Managing Partner), Cristina Enaga(Counsel), Diana Dimitriu and Ana Maria Barbu (Senior Associates).
"The role of RTPR lawyers was essential to the success of this transaction. We found a long-term partner in the RTPR team, and together we identified the most suitable solutions in a complex project with a positive impact on the future of Orange Money's customers and teams. Their experience in the field, their professionalism, involvement, as well as their speed and ability to respond, were of great help to us and made us feel that we have a reliable partner by our side. The strategic path of Orange Money has always been geared towards integrating the application and its products into a banking ecosystem and, in order to achieve this goal, we signed the transfer of the retail Orange Money business to Alpha Bank Romania. Alpha Bank's expertise will provide continuity to our customers, and their banking products will also enhance the suite of services to which Orange Money users have access today", said Haris Hanif, Orange Money Romania CEO.
"We are pleased to have contributed to the success of this complex deal. Congratulations and thanks to the Orange Money team for their trust", declared Cristina Enaga, Counsel at RTPR.
"We would like to thank Orange Money Romania for putting their trust in us and congratulate them for signing this transaction. We are sure that the digital banking business developed by Orange Money will continue to offer innovative products to its users as part of Alpha Bank Romania", declared Diana Dimitriu, Senior Associate at RTPR.